Rolling Gate Repair White Plains NY
We will fix your rolling gate today!
If it is a gate - We can fix it! We fix rolling gates from all kinds in White Plains NY, and we will gladly help you with your rolling gate problem. From broken rolling gate operator repair, to broken spring repair, we can do it. We offer a same day rolling gate service in White Plains NY and the area.
When your rolling gate stop working, it is never a pleasant experience. . And as we always say: there is no good time for those things to happen. If your unable open your business in the morning, or if your unable to close your store by the end of the day, due to a broken rolling gate, it is time to call the professional gate technicians at our company. Due to the nature of our business, we offer a 24/7 emergency repair service for rolling gate in White Plains .
It is important to warn you, that If you can not open or close your rolling gate, or if you think there may be something wrong with it, with it's operator, or with any other part of the gate, you SHOULD STOP USING THE GATE. If you will try to force the gate to open or to close, not only that you may cause a bigger damage, but you may even put yourself, or other people in risk. Sometime the problem can be solved in matter of minutes, but trying to force the gate to work can turn it into a big expense. All you need to do is to contact a rolling gate contractor in White Plains, to come and inspect the gate.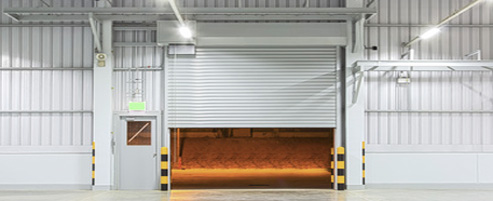 There is no reason, why a rolling gate, that was properly installed, using the best parts, and that get the maintenance service every 6 months, shouldn't work for years. A wrong installation can lead to problems in the future, and can even be dangerous. Our Rolling Gate Technicians in White Plains are experienced, and will perform a professional rolling gate service, that will provide you with a strong and secured rolling gate.
In order to prevent problem with your rolling gate, we recommend to perform a maintenance for the gate. The weather in New York is not friendly to the gate and it's parts, This is one of the reasons why every gate need a maintenance at least every 6 months, to ensure a safe and perfect operable condition. Since a rolling gate maintenance is not a complicated job, that can be done by any rolling gate contractor, you should not wait till it is too late, and the gate is stuck or stopped working, something that will cost you much more time and money, than if you would of performed the maintenance on time.
So if your rolling gate is not working, or if you think something is wrong with it, Please contact us, and we will be happy to assist.
For Rolling Gate Service In White Plains
Call now: 914-200-1006
Rolling Gate Service In White Plains Include

24/7 roll up gates repair service in White Plains .
Roll up gates installation.
A real person customer service.
Free phone consultation for all roll up gates.
Fair price for every roll up gate job.
Professional and experienced roll up gates technicians.
High quality roll up gates parts, designed for the American standard.
Rolling gates maintenance service

We know that sometime your gate can stop working at different hours, and we know that not once, it is important to you to get your gate repaired ASAP. That is the reason why we have a real person customer service, and a technician ready to come to your place and help, no matter what time or day. All you need to do is to contact us, and let the pro deal with gates.